Elementary Religious Education, or ERE for short, is our program to lead students in Kindergarten to 5th grade closer to Christ. This program will also provide the necessary education in preparation for students needing sacraments. See below for cost and registration information, contact our Faith Formation office with any questions. Financial assistance is always available.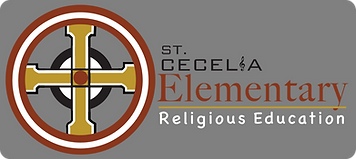 What is Elementary Faith Formation (EFF)?
EFF is designed to develop in children a foundation in our Catholic faith as a complement to the faith sharing already provided by parents and guardians. EFF provides a comprehensive curriculum for children in kindergarten through 5th grade. EFF is not a substitute for Sunday Mass, as both are vital to a child's faith development.
The program seeks to present knowledge and practical applications of our Catholic faith in a manner appropriate to the age and readiness of the child at each grade level. We offer a choice of sessions for EFF on a space-available basis.
When is EFF & Is There A Cost?
Our Wednesday session is 6:00 p.m. – 7:15 p.m. Our Sunday session is 10:45 a.m.-12:00 p.m. The program begins each year in September and ends in April, with registration for the upcoming year throughout the month of August. A $50.00 registration fee helps cover the cost of books and materials. No students will be turned away for financial reasons and scholarships are available.